Scroll down for our information on our Luxe LA RP Hud, our interactive systems to inhance your hollywood roleplay
Welcome to Luxe LA RP!
Ready to give your character and their choices more weight and meaning? Our Luxe LA RP Hud was designed specifically to help flush out your characters path.
How the Luxe LA RP hud works
Luxe LA RP is about climbing the ranks and gaining status, in whichever lifestyle or career you choose. In order to climb the ranks, you must raise your level and stats by roleplaying in Luxe LA and affiliated places.
This hud is your character hud and will be how you move up in closed roles on the sim. It will auto attach only when you are on a Luxe LA Affiliated Sim. Your stats will also unlock locations, parties and perks exclusive to the levels and roles you are, so choose your attribute points, faction and sub role wisely!
Your stats (attribute points) to raise in order to rank up are:
Strength
Intelligence
Attraction
Influence
Fame
In order to get certain roles and titles, you will have certain stat requirements. For example, to qualify for the celebrity role, you need atleast 20 Fame points.
To rank up your stats, you need to spend your ability/stat points. You get these points by leveling up, which happens when you gain xp. You can gain xp 3 ways.
1. Spending time on the sim.
2. Getting into a group or faction like "Elite Models" or "LA Mafia" for example. Group leaders can award their group members with xp which helps you level up faster. Some groups are open. Some have requirements.
3. Spending time in certain spots during events (coming soon)
When you reach the stat requirements for a role you desire, go to the appropriate section in discord, and file a ticket for role change.
Open Roles (anyone can join):
Worker – For those who wish to be a part of the work force in Luxe. This could be a citizen worker or criminal worker.
Entrepreneur – For those who wish to eventually be the boss of their own operations and employ workers. Those can be criminal or citizen workers.
Student – For anyone who is going to school in LUXE before taking a career path. This includes children.
Closed Roles (must apply,  be invited or other requirements to join)
Police
Doctor
Fire Fighter
EMS
Lawyer
Artist
Actor
Agent
Dancer
Model
Special Roles (requires certain stats or level of a previous role)
Judge
Celebrity
Politician
CEO
Director
Producer
(MORE ROLES COMING SOON!)
Key to buttons on the Luxe LA RP hud:

There are 6 buttons on the left side as well as the main panel which says "luxe la rp".
Rental Button (Top Left) – Takes you to the currently available rental properties in the community
Work Button (Top Right) – Takes you to the currently available jobs in the city
Discord button (Middle Left) – Takes you to the discord chat to talk ooc
Places button (Middle Right) – Delivers an up to date TP Hud with all places in Luxe
Level Up button (Bottom Left) – Allows you to spend an ability point on your stats
Hospital button (Bottom Right) – Teleports you straight to the hospital
If you click the main panel that says "Luxe La RP", you will get a menu.
Titler text – Allows you to put a custom title (note, players using titles of closed roles like celebrity will be banned from the rp system)
Titler color – Change the color of your overhead text
Retire Char – will essentially kill your character. warning, you will not be able to use a retired characters name again and cannot bring them back.
Dashboard – takes you to the game play hud (gp hud) interface. This will show you how your stat points were spent and how much xp you have gained so far.
Change Char – this will let you pick another char
Faction – This will give you options if you lead a faction
Website – this will take you to the luxe la official website
Roll against – this will let you roll dice against another player
RP Guide – this will take you to the rp guide page on the website.
LUXE LA RP HUD IS IN BETA. THESE BUTTONS WILL CHANGE AS THE HUD IS DEVELOPED. PLEASE CHECK BACK IN TO THIS GUIDE OFTEN.
Learn about our Luxe RP Currency – Luxcoin $LC
In Luxe LA we have our own roleplay money system apart from lindens that give every citizen a money value loaded onto a credit card (Must join the Luxe LA Hollywood Roleplay Group) . Our roleplay currency is Luxcoin, a crypto currency created by the Luxembourg's and now adopted by the Luxe LA Government as the official currency of the city!
This credit card will allow you to pay for services with roleplay credit (for certain services that except Luxcoin only) as well as purchase LIFE RP food, ingredients for cooking and farming, services, drugs, and other LIFE RP items around the city from stores as well as NPC's.
A luxcoin Card is provided to you in your LIFE RP system package. If you did not receive one, visit the main store or the Luxe LA Bank. Or if purchased on marketplace, ask for redelivery.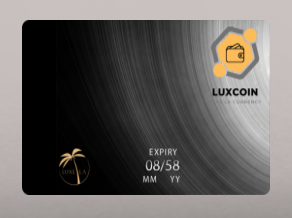 There are only many ways of getting money on your Luxcoin Card.
Checking your Luxcoin Card for the first time will give you 25LC
Get payment Directly from another citizen.
Getting a bank loan (subject to bank teller availability and discretion)
Working a job that pays luxcoin  and using the a LC timeclock
Safes in Luxe LA homes and Businesses (Access your own safe and take luxcoin out every 10 mins or rob others' safes)
Criminal Activities like robbing the bank (You'lll need to exchange your dirty money for luxcoin)
If you're looking to create compatible products and start a business in Luxe, please apply to be a Luxelife affiliate here:
Or you can sell you non LUXELIFE items for luxcoin if you already have a store with goods like clothing, accessories, etc.
If you don't want to make products, we've got you covered!! You can rent a business location to sell services that can satisfy LUXELIFE stats: ie – restaurants, bars, beauty services, etc.. We have both empty store fronts to be a blank canvas for your creativity or you can rent what is called a "turnkey" business which has been decorated, made LUXELIFE compatible and set up for you to get started right away. To view available business rentals, please visit the commercial rental page.
Tip: It's a great idea to spend some time in your shop to attract attention and role play. You're welcome to hire employees, promote around the city and post in the discord city news channel about your business. Another way to attract customers is to offer an item or service that accepts Luxcoin instead of lindens.
No money for LUXELIFE food and needs? Get a Luxcoin paying job!!
There are lots of role play jobs around the city, so you have options to explore your career passions in Luxe. Be whoever you'd like. Have fun role playing, work on your stats, and earn Luxcoin to pay for your LUXELIFE food and medicine (the legal and illegal kind)! Unfortunately some employee seating decreases cheer since who actually enjoys their job, unless you have a fun work. You won't know until you start punching in! Become a police officer, an ER doctor, a Starbuck$ barista, gas station clerk, grocery attendant, dog groomer, hair stylist, nail tech, even a working model!. Check out the full list on the Jobs page.